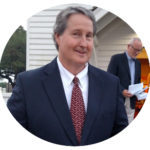 Download
(right click and choose save as)
We, Christians, wake every morning to a world that brings us surprises and, at the same time, expectations. We are Believers adhering to the Word of God, praying and fellow shipping with the Lord and other Saints.
Psalm 5:3 In the morning, O LORD, You will hear my voice; In the morning I will order my prayer to You and eagerly watch.
        We wake knowing that God has intentionally created us in His image. The image of the living God to carry-out His plan in our lives.
---